EQUISTROs Siena just do it
EQUISTROs Siena just do it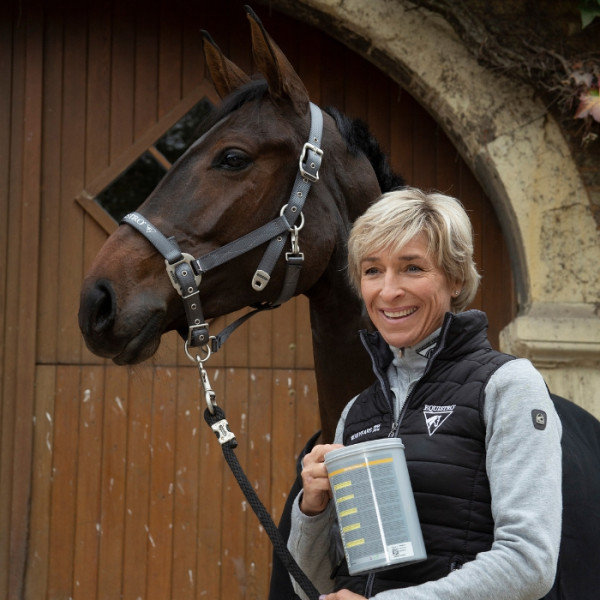 EQUISTROs Siena just do it
Speciality: Eventing https://www.youtube.com/watch?v=9ia1lHELr9w
As we want to set a sign in order to lift up our longlasting partnership with Ingrid Klimke, one of our main Equistro ambassadors, to a new level of collaboration, we decided to extend the collaboration with her and her team. With her authentic appearance and her positive energized character, Ingrid achieves to captivate all riders, regardless of discipline or riding style, and to inspire them with and by her work, which is her passion.
We have decided to sponsor one of Ingrid's up-and-coming talents. When Siena just do it, a bay mare of 6 year (2012), owned by Ingrid herself, was introduced to our Equistro team for the first time, we were all over the place by this energized, intelligent and high motivated young future star horse.

Ingrid bought Siena from her breeder, Anke Just, at the beginning of 2017. "She impressed me from the very first moment" says Ingrid. "She has very good paces and her gallop is especially light footed. She is sensitive, intelligent and full of energy."
Well when first met Siena, we only can absolutely agree with Ingrid – Within seconds Siena achieved to cast a spell over us and we were absolutely thrilled and immediately took her to our hearts.
Ingrid will give Siena plenty of time to learn her job as a competition horse and develop trust. And are very proud to attend Ingrid & Siena on their way together and to be able to accompany Siena live in her development from a younstar to an eventing star. With EQUISTRO's Siena just do it, we are delighted to have won another top-class brand ambassador for our Equistro team and are already looking forward to working together.