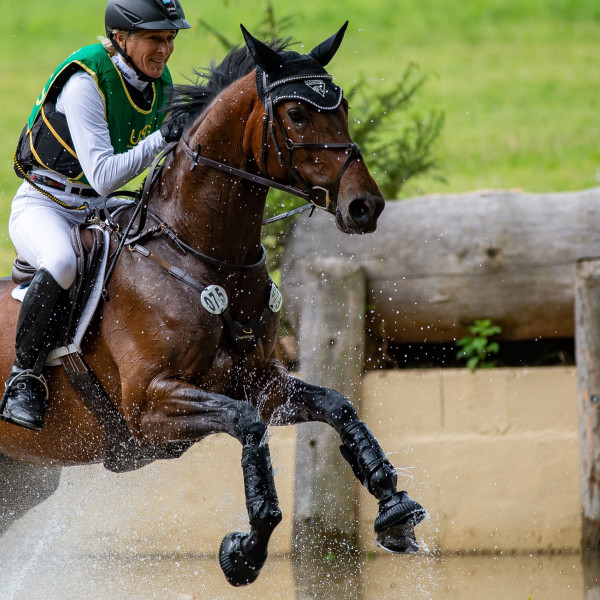 Twice Olympic Gold Medals in Team Eventing at the 2008 Summer Olympics and the 2012 Summer Olympics.
In January 2012 she was appointed to the position of "Reitmeister" (Riding Master, a special title of the German Equestrian Federation).

Since her youth Ingrid was trained in 3 disciplines: Dressage (by her father Dr. Reiner Klimke), show jumping and 3-day eventing. In 1998 she began managing her own stable. The focus of Ingrid Klimke´s work is the effective training of horses from the beginning all way to championship level. Her riding successes are numerous participating, ranking and gold, silver and bronze medals in national and international championships and Olympic games.
In 2018 Ingrid Klimke claimed the individual 3
rd
place during the World Equestrian Games (WEG) at Tryon (US)
Ingrid Klimke won the gold medal with Asha P of the 7 year old world championship at the Mondial du Lion (France)