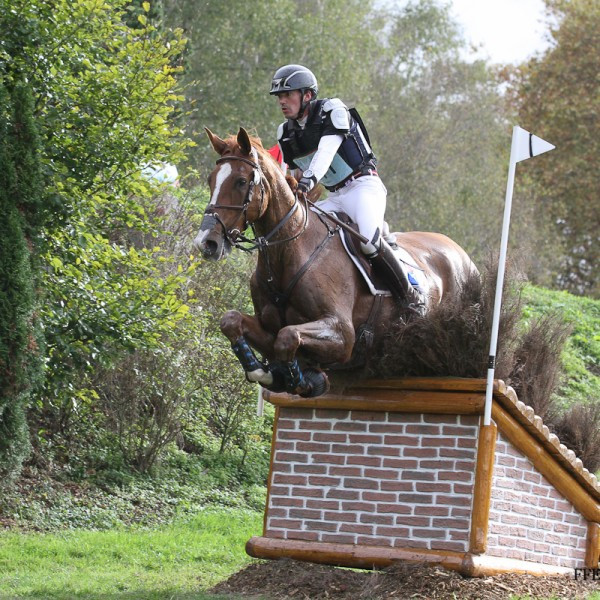 At the age of 3 and a half, Thibault Fournier practices horse riding in various equestrian centers in Puy de Dôme. It was then around 7 years old that he started competing in show jumping pony.
It was at the age of 12 that he discovered eventing when he picked up the CCE horse from his older brother who had left for his veterinary studies.

He became French Amateur Elite champion in 2013 and joined the team of rider Maxime Livio, which marked a turning point in particular in his professional project.
Thanks to regular and satisfactory results, he joined the Pôle France Jeune within the ENE in September 2015, with the aim of reaching the top level.
This was done with a 2nd place at his first CIC *** in Chatsworth (GB) but also a selection for the senior French team in the final of the Nations Cup (CCIO ***) in Boekelo (NED) at the end of 2016, with his horse Siniani from Lathus.
He is also awarded the title of best young senior rider thanks to numerous rankings on the Grand National circuit, a title he will obtain once again in 2017, and in 2018.

In 2018, Thibault Fournier obtained remarkable results (winner of the Grand National de Pompadour), and won a first international title (Vice-World Champion -25, CCI ***, Braham).
In particular, he becomes the youngest rider in history to win the famous CCI **** in Pau in October, one of the six most important competitions in the world at a level higher than that of the Olympics.

More than promising ...