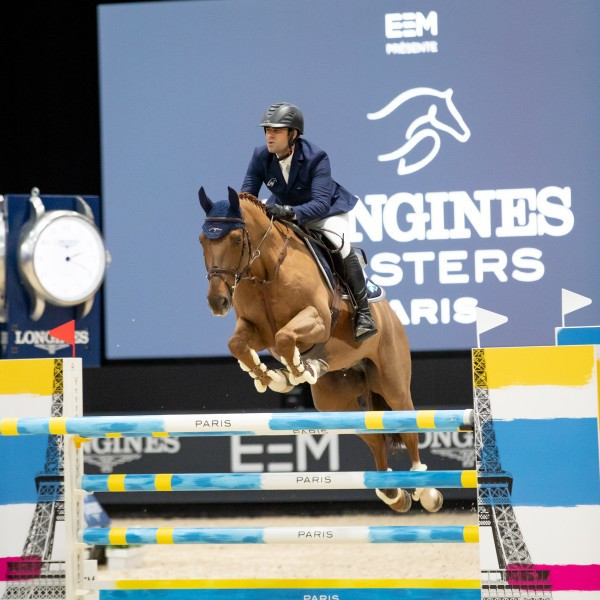 Rider originally from the Lyon region, Yoann DI STEFANO cut his teeth in the stables of Michel ROBERT before joining those of his friend Julien GONIN.
A horse accident forcing him to take another professional orientation, he then joined Paris, far from the horses ...
Barely 3 years later, his passion catches up with him and he resumes the path of competitions.
In the fall of 2018, he joined Team LM, the sports team of the Laiterie de Montaigu, alongside Philippe ROZIER, with the desire to progress as far as possible.

Yoann is a rider for whom the well-being of the horse is essential: He individualizes the work of his horses, adapts to them, relies heavily on outdoor work, the importance for them of having a life close to their needs. natural, to go to the paddock, to have relations with the other horses. Within his stables, he surrounds himself with a team of professionals (grooms, coach, veterinarian, farrier, osteopath, physiotherapist, energy specialist ...) driven by the same objective: to allow each horse to give the best of himself.

It is now alongside Shériff de la Nutria * LM (2006,, SF, Diamant de Semilly x Papillon Rouge) that he officiates!
Sheriff de la Nutria * LM has around fifty international victories to his credit in events of up to 1.50m.
On a daily basis, Shériff benefits from the expertise of EQUISTRO FLEXADIN, MYO POWER, TRIFORCE, CHRYSANPHYTON products, as well as from ELIMINATION after competitions or deworming. Sheriff has acquired a very harmonious musculature, he moves very smoothly, and recovers extremely well from competitions.
The duo Yoann x Shériff, accompanied by the expertise of the EQUISTRO range, seems to work more than well!